EQ-i & EQ360 Practitioner Refresher Workshop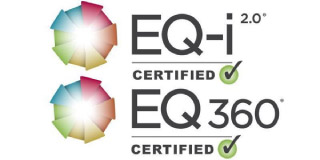 Elevate Your Emotional Intelligence Expertise in Just One Day!
Join our exclusive program tailored for EQ-I & EQ360 Certified professionals just like you. This intensive workshop is your gateway to:
Refreshing Core Knowledge: Revisit the foundational principles and validation features of EQ assessments.

Mastering Report Selection: Learn to distinguish between report formats to guide your clients in making informed choices.

Debrief Mastery: Upgrade your debriefing techniques with our best practice protocols.

Marketing Acumen: Gain insights into effective sales and marketing strategies tailored for EQ services.

Practical Experience: Sharpen your debriefing expertise through hands-on, real-world exercises.
This masterclass is delivered by our seasoned EQ Master Trainer team, each with decades of experience in using these tools in leadership and organizational development.
This is more than a workshop—it's an investment in your professional growth, ensuring you leave with greater confidence, reinforced knowledge, and actionable strategies for success.
Reserve your spot today and transform your EQ practice!
9:00 am – 3:00 pm CT
Online, instructor led,
attend from anywhere
$599
9:00 am – 3:00 pm CT
Online, instructor led,
attend from anywhere
$599
9:00 am – 3:00 pm CT
Online, instructor led,
attend from anywhere
$599
One of our primary goals here at The EQ Development Group is to help coaches and consultants to become an authority in the application of emotional intelligence tools and assessments. We are particularly passionate about helping you to support your clients in becoming more emotionally effective – i.e. not just to have knowledge on emotional intelligence but to actually feel confident integrating emotional intelligence tools in their work. We bring a broad range of practical experience as established leadership and organization development practitioners, as well as hands-on senior leadership experience – so yes, we walk the walk as well as talk the talk!
If you have questions about becoming certified in the EQ-i & EQ360, please drop us a line – info@eqdevgroup.com