We help leaders develop their emotional intelligence so they can better engage with their teams, make decisions more effectively, handle stress appropriately, and deliver bottom line results.

We guide organizations in designing and implementing world-class leadership development programming that actually works.

We support coaches to learn and apply the tools and skills they need to truly transform their clients' lives and create a thriving business.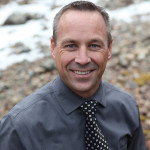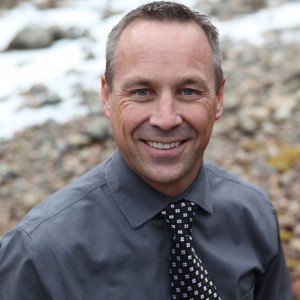 Drew Bird
MSc, MA. Founder, Principal
Drew is an established leadership and organization development practitioner with more than a decade of experience coaching leaders, developing programs, and creating solutions that generate results. He has experience working with leaders, coaches, consultants, and organizations of all sizes. His broad exposure to organizations in a variety of sectors has allowed him to witness first-hand the difference that effective leaders, and effective leadership practices, can have on an organization and the people within it.
He is a Premier Partner and an approved Certifying Trainer for the EQ-i and EQ360 instruments by Multi-Health Systems (MHS), as well as the Risk Type Compass assessment and the Pearman Personality Integrator. In addition, he holds certifications as an Achieve Global Master Trainer, is a qualified MBTI practitioner, and is certified in the Hogan HDS, HPI, and MVPI instruments.
Drew holds an MSc in Organizational Psychology from the University of London, England, and an MA in Leadership from Royal Roads University in Victoria, Canada. He is a member of the Canadian Psychological Society (CPA) and the Society for Industrial and Organizational Psychology (SIOP).
If you'd like to learn more about the projects Drew is working on or speak with him directly, don't hesitate to reach out.
Email: drew@clearpointleadership.com
Twitter: @drew_bird
LinkedIn: https://ca.linkedin.com/in/drewbird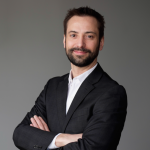 Kevin Tomkins
MA. EQ Coach, Facilitator
As a lifelong student of leadership, Kevin's passion for coaching and leadership development was cultivated during his 20 years in the competitive financial services industry.  His professional experience includes responsibilities in human resources, sales, leadership, strategy, project management, process improvement, coaching, team development, facilitation, and cross-functional collaboration.
Kevin's personal learning journey has resulted in a Diploma of Associate in Business Administration, Lean Green Belt Certification, a Graduate Certificate in Executive Coaching, certification in the emotional intelligence assessments of EQ-i 2.0 & EQ 360, and a Master of Arts in Leadership from Royal Roads University.  Utilizing practical application of theoretical concepts, Kevin has advised senior executives and led organizational strategic priorities as a project owner.
Recognized for having a positive attitude and balancing professionalism with a sense of humour, Kevin provides individuals with a safe space to explore the challenges and opportunities within their lives.  By curiously testing assumptions in a positive way, he encourages individuals to self-discover new possibilities, establish achievable goals, determine a course of action, and empower themselves to achieve more than they previously thought possible.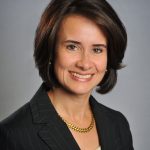 Cathy Morris
MA, HCS, Program Director, Emotional Intelligence Coach
Cathy is a talent management professional with over 16 years of strategic people process and culture evolution work. She is a certified Human Capital Strategist, holds an M.A. in Sociology, and is a Certified Emotional Intelligence (EQ-i) Coach. Her expertise includes leadership development, organizational design and development, and human resources strategy.
Cathy works closely with leaders to identify and establish culture-shaping behaviors and systems. She creates workplaces which foster innovation, employee engagement and demonstrable business results. Her approach is consultative, asking key questions to lead productive dialogues with difficult or charged topics. Cathy frames her role as translator and facilitator, helping clients to discover and articulate the best solutions to their challenges.
Throughout her career, Cathy has served businesses in the areas of training and performance management, leadership development, business process redesign, and overall organizational change. Her experience with startup to Fortune 500 organizations has focused on leading the development of people solutions to increase performance effectiveness and process transformation, while focusing on direct support of business needs.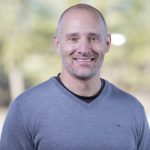 Jason Giesbrecht
MSC, BSc, Facilitator, Emotional Intelligence Coach
As a seasoned senior leader, Jason has more than 20 years' experience successfully leading and managing teams within large and complex healthcare organizations.  Jason combines his passion for leadership with a commitment to continuous learning, adult education, and evidence informed leadership practice through academic partnerships and collaboration.
He is currently an Adjunct Professor in the Faculty of Medicine at the University of British Columbia (Canada) and Senior Instructor in the College of Medicine, Nursing and Health Sciences at Fiji National University where he leads graduate level courses on leadership and management.  In addition, Jason has collaborated with numerous academic institutions across western Canada, the South Pacific, and the Middle East to offer applied management training and leadership development opportunities.
Jason brings a practical firsthand leadership experience lens to leadership development and facilitation.  With diverse real-world leadership know-how, he is able to translate theoretical leadership concepts into no-nonsense solutions for leaders struggling with day to day challenges.   Using this approach, Jason has facilitated numerous leadership and emotional intelligence workshops, co-authored a number of e-books on leadership, and has been published in a well-respected peer-reviewed medical journal.
Jason is an EQ-i / EQ360 Certified Practitioner and Achieve Global Leadership trainer.  He holds a Bachelor Arts degree (Psychology) and Bachelor of Science degree (Physical Therapy) from the University of Saskatchewan, a Master of Science degree (Physical Therapy) from the University of Alberta, and a Graduate Certificate in Health System Leadership from Royal Roads University.
Jason has spent nearly two decades coaching leaders through challenging situations, advising senior executives, mentoring new managers, and successfully leading complex transformative change initiatives.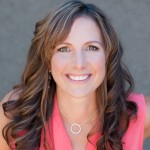 Karen Bowen
MA, BA, CACE, Marketing and Operations Director
With over 20 years' of experience in leadership, learning, and organizational development, Karen supports organizations and teams through comprehensive leadership curriculums and interventional organizational development services. Karen holds a BA in English, a Certificate in Adult and Continuing Education, and a Masters in Leadership through Royal Roads University.
Karen's certifications in graphic facilitation, Barry Oshry's Power and Systems, Gervase Bushe's Clear Leadership, Human Systems Dynamics and the Myers Briggs Type Inventory allow her to deliver innovative leadership learning programs and powerful organizational interventions.
Karen has a foundational belief that we are accountable for our experience and empowered in the choices we make. Karen's role in development is one of planner, designer, facilitator, teacher, and coach. She guides individuals and teams through a process of exploration that results in tangible and effective behavior and culture change.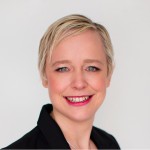 Maja Karlsson
MA. RD, ACC, Certified Coach, Facilitator
Maja Karlsson is a leadership coach, organizational development professional and registered dietitian with a passion for making workplace environments thrive. Her 15 years of leadership experience equip her with the knowledge, skills and insight to deliver real change when and where it is needed.
Maja is committed to personal and professional development. She has an MA in Leadership from Royal Roads University (Victoria, Canada), is a Certified Professional Co-Active Coach from the Coaches Training Institute (CTI) and is accredited as an ACC through the International Coaches Federation (ICF).
She brings with her an extensive leadership and management background from the health care industry. Repeatedly taking on unique roles that have not been done before by others has given her the chance to work with senior leaders in innovative ways that challenge the status quo.
Maja embraces change and works closely with senior leaders to make lasting change that supports clients, employees and the organization as a whole. She is adept at developing new and innovative programs, and has had particular success in providing leadership training and development opportunities to middle and upper level managers.
She is described by those who work with her as thoughtful, genuine, perceptive, and not afraid to "call it like it is".
Contact us with your questions or comments and we'll get back to you right away. You can also call us at 1-866-225-9193, or email us directly at info@eqdevgroup.com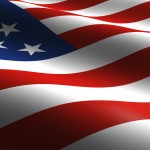 The EQ Development Group
A Division of ClearPoint Leadership Strategies
401 East Jackson Street, Suite 2340
Tampa, Florida.
33602.
USA.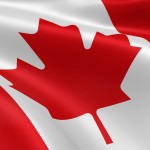 The EQ Development Group
A Division of ClearPoint Leadership Strategies
308 East 5th Avenue,
Vancouver, BC.
V5T 1H4.
Canada.