Next EQ-i 2.0 & EQ360 Certification - ONLINE - Attend From Anywhere, February 16th & 17th, 2022
Solutions That Make a Difference
Empower Your Leadership
Address organizational priorities
Create A More Emotionally Intelligent Organization
WORKSHOPS
Online and In-Person Courses To Develop Emotional Intelligence
WORKSHOPS
Our workshops are designed to engage, challenge, and build critical leadership and emotional intelligence competencies.
CERTIFICATION
Differentiate Yourself as a Practitioner
CERTIFICATION
Grow your business, bring new value to your clients, and earn credits to maintain your ICF credentials with scientifically validated tools and assessments.
COACHING
Reach Your Leadership Goals
COACHING
We provide 1:1 support for developing emotional effectiveness to create greater impact including a full guided customized EQ360 program that fits with your busy schedule.
We help leadership development practitioners deliver effective solutions for their clients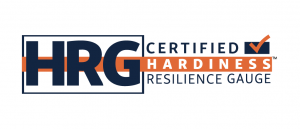 WHAT OUR CLIENTS ARE SAYING ABOUT US

"Drew's passion for the topic of emotional intelligence is not only evident it is contagious! He brings a lighthearted, energetic approach to a complex topic. Quite simply, Drew's leadership and instructional style demonstrates the fact that he walks the talk of emotional intelligence."
- Andrea Walters
"The EQ-i 2.0 Certification Program enhanced my knowledge, skills, and confidence in mastering EQ360 assessments and effective leadership coaching. As a result, I have expanded my market with high-quality profitable clients and I am doing my best work in leadership development."
- Patricia A. Muir

"Drew was my superb webinar instructor for EQ-I 2.0 and EQ 360 certification. I had reservations about taking a course online, but Drew's extremely interactive approach put that worry to rest. The material was well delivered and I was extremely well prepared for the exam. Thank you, Drew!"
- Anne Parks
SOME OF THE CLIENTS WE WORK WITH
CHECK OUT THE LATEST FROM THE BLOG