HARDINESS RESILIENCE GAUGE CERTIFICATION
HELP LEADERS AND TEAM MEMBERS UNDERSTAND AND DEVELOP THEIR RESILIENCE
SUPPORT LEADERS TO DEVELOP STRATEGIES TO EMBRACE CHANGE, DEAL WITH UNCERTAINTY, AND INCREASE THEIR SENSE OF PURPOSE
Then our Hardiness Resilience Gauge Certification course is for you!!
Leaders who cultivate characteristics of hardiness within their organizations have teams that are better able to adapt to stress and adversity, less likely to suffer from burnout and are more resilient to change.
The Hardiness Resilience Gauge (HRG) measures cognitive, emotional and behavioral characteristics within individuals and teams. Increased hardiness is also positively correlated to the amount of eff ort people put in at work, their level of job satisfaction and their commitment to the organization.
Challenge, Control, and Commitment
Grounded in extensive research, the HRG focuses on the three C's – Challenge, Control, and Commitment.
The three C's of Hardiness represent that those high in hardiness believe they have control over the events they experience, see the world as meaningful and interesting and view challenges as growth opportunities.
Use the HRG to increase an understanding of hardiness in both leaders and team members, and to help them build stronger, more resilient teams.
another.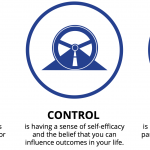 More Insight!
With the ability to indicate behaviors that are most natural in contrast to those needed or performed in day-to-day life, the Pearman allows you to explore where the differences lie, where the similarities are, and measure what flexibility your client has to operate outside of his or her comfort zone with the Pearman FlexIndex™.
More Flexibility!
To be effective in today's workforce, your client must be able to adapt and flex to meet the ever-changing needs and demands of the modern organization. Adapting to change and being resilient to setbacks are the operating principles that are needed for success. The Pearman FlexIndex measures how your clients are able to leverage their psychological resources to operate at peak capacity. More specifically, the FlexIndex looks at your client's competency with:
PROACTIVITY – Taking action
COMPOSURE – Remaining calm
CONNECTIVITY – Connecting with others
VARIETY-SEEKING – Seeking out new experiences
REJUVENATION – Coping with increasing pressure
 What Does Certification Include?
Lifetime access to resources on the Hardiness Resilience Gauge and on Resilience in general.
Access to an online portal where you can connect with other HRG certified practitioners.
Your very own HRG assessment and feedback from an experienced coach.
A formal certificate that gives you official authorization to purchase and administer the HRG.
How Does The Certification Process Work?
Get certified in the Hardiness Resilience Gauge through our coaching based certification process. Work 1-1 with one of North America's leading HRG Master Trainers and get certified at a time that works for you. Click here to see a list of available times:
The certification process includes:
Self-paced eLearning pre-work.
90 Minute 1-1 Coaching Call with Drew Bird, your Hardiness Resilience Gauge Master Trainer
Facilitator Guide and PowerPoint Presentation so you can run HRG Debrief and Development Sessions With Your Clients.
Access to resources on the Hardiness concept, and Resilience in General
Email support with a certified Master Trainer for the entire duration of the certification process and for 60 days following the course.
Want To Learn More?
Not familiar with the Hardiness Resilience Gauge? Click HERE to book a call with Drew Bird, your HRG Master Trainer
MEET YOUR TRAINER
I'm Drew Bird, and I'm the Founder and Hardiness Resilience Gauge Master Trainer at The EQ Development Group. One of my primary goals is to help you become an authority in the application of the psychometric tools and assessments in your daily practice. I'm particularly passionate about helping you to support your clients in becoming more effective leaders, and I believe that tools like the Hardiness Resilience Gauge can help you do just that.
I have a broad range of practical experience as an established leadership and organization development practitioner, as well as hands-on senior leadership experience (so yes, I walk the walk and talk the talk!). In addition to the Hardiness Resilience Gauge I also provide certification training on the EQ-i 2.0 & EQ360, and the Risk Type Compass.
I look forward to working with you! If you have any questions, drop me a line (drew@eqdevgroup.com) or Book Your Free No Obligation Discovery Call Now!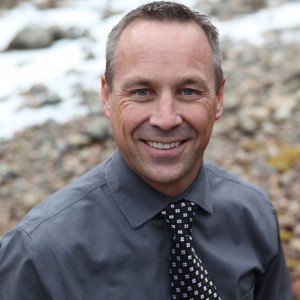 Attend Pearman Personality Integrator Certification training from anywhere in the world with full video conferencing and live instruction from Drew!
DIVERSIFY your practice by learning to use the Pearman in a variety of ways.
GROW your business or internal consulting practice by using the Pearman as a catalyst for building your client development action plans.
DEVELOP your coaching skills and gain ICF Continuing Education Credits at the same time.
If you are:
A new or established coach looking to grow your practice and attract new clients
A coach looking to maintain your ICF accreditation
A consultant who is committed to using the most innovative and informative assessment tools with your clients
An HR professional who wants to understand and develop organizational teams
An established coach looking for new ways to enhance your clients' experience
Or a new coach looking to differentiate yourself from other coaches in the marketplace
Then our Pearman Personality Integrator Certification course is for you!
Click HERE to see upcoming course dates, or contact us for more information.