BRING NEW VALUE TO YOUR CLIENTS.
GROW YOUR PRACTICE.
MAINTAIN YOUR ICF CERTIFICATION.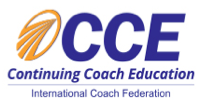 11.25 CEU - 5.75 RDU
IF YOU ARE:
A new or established coach who is looking to grow your practice and attract new clients.
A coach who is looking to maintain your ICF accreditation.
A consultant who is passionate about emotional intelligence and committed to using emotional assessment tools with your clients.
An HR professional who wants to understand and develop organizational teams.
An established coach who is looking for new ways to enhance your clients' experience.
A new coach who is looking to differentiate yourself from other coaches in the marketplace.
Then our EQ-i 2.0 and EQ360 Certification course is right for you.
Book through the form below for our next course, or click HERE to see all future course dates.
Our Next Online Course - Live, Instructor Led, Full 2-Way Web Conferencing
January 9th & 10th, 2019
If you've been in the industry for any length of time I'm sure you're aware that many coaches, consultants and HR professionals are now becoming certified in select tools and methodologies through which they bring extra value to their current clients, expand their offerings and gain new clients. The problem is often knowing which tools and methodologies to become certified in. Did you know there are over 20,000 certified coaches in the US alone? It can be really difficult to differentiate yourself from the crowd. The good news is…this is where EQ certification can make a real difference to your business. The thing is, as coaches we have the unique opportunity to influence the development of great leaders, and the creation of healthy and successful organizations. Great leaders can make a huge difference in people's lives, and effective leaders need great emotional intelligence.
So although there are many assessments to choose from, few have the power to support the effective development of leadership skills like the EQ-i & EQ360. The great thing about becoming certified in the EQ-i & EQ360 is that you not only support your clients to become great leaders but you also grow and diversify your practice, helping you to become an outstanding coach. Key to this process is working with the right trainer – someone who has practical experience using these tools in organizations of all sizes, who has a background in leadership development, and the academic grounding to help you understand both the real world application AND the science behind these powerful tools.
MEET YOUR TRAINER
I'm Drew Bird and I'm the Founder and EQ Master Trainer at The EQ Development Group. One of my primary goals is to help coaches  and consultants to become an authority in the application of emotional intelligence tools and assessments. I'm particularly passionate about helping you to support your clients in becoming more emotionally effective – i.e. not just to have knowledge on emotional intelligence but to actually feel confident integrating emotional intelligence tools in their work. I bring a broad range of practical experience as an established leadership and organization development practitioner, as well as hands-on senior leadership experience – so yes, I walk the walk as well as talk the talk!
If you have questions about becoming certified in the EQ-i & EQ360, please drop me a line – drew@eqdevgroup.com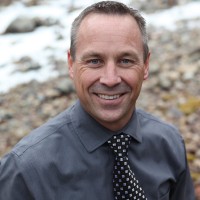 New to the EQ-I & EQ360? Check Out These Sample Reports
SAMPLE EQ-i REPORTS
SAMPLE EQ360 REPORTS
SAMPLE STUDENT REPORTS
SAMPLE GROUP REPORTS
BECOME AN AUTHORITY IN EMOTIONAL INTELLIGENCE AND LEARN:
The true concepts of emotional intelligence and their importance
An understanding of the structure of EQ-i 2.0 and EQ360 assessments and how to interpret these
Exactly how an effective debrief session works (We'll give you a structured approach to preparing for a feedback session
Best practices around administering and providing feedback on the EQ360, and 360 tools in genera
How to assess which report type is appropriate for your client
The different ways you can use client responses to assessments and debriefs
Exactly how EI applies to different disciplines
How to explain the benefits of EI to your client groups
How to craft your unique value proposition as an EQ certified coach and how to approach new and existing clients with this proposition
ATTEND EQ-I AND EQ360 CERTIFICATION FROM ANYWHERE IN THE WORLD WITH FULL VIDEO CONFERENCING AND LIVE INSTRUCTION FROM DREW AND:
Diversify: your practice by using the EQ-i 2.0 in a variety of ways: leadership development, selection, executive coaching and much, much more
Grow: your business or internal consulting practice by using the EQ-i 2.0 as a catalyst for building your client development action plans.
Develop: your coaching skills and gain ICF Continuing Education Credits at the same time. Our courses are approved for 11.25 Core Competency hours and 5.75 Resource Development hours of Continuing Coach Education credits